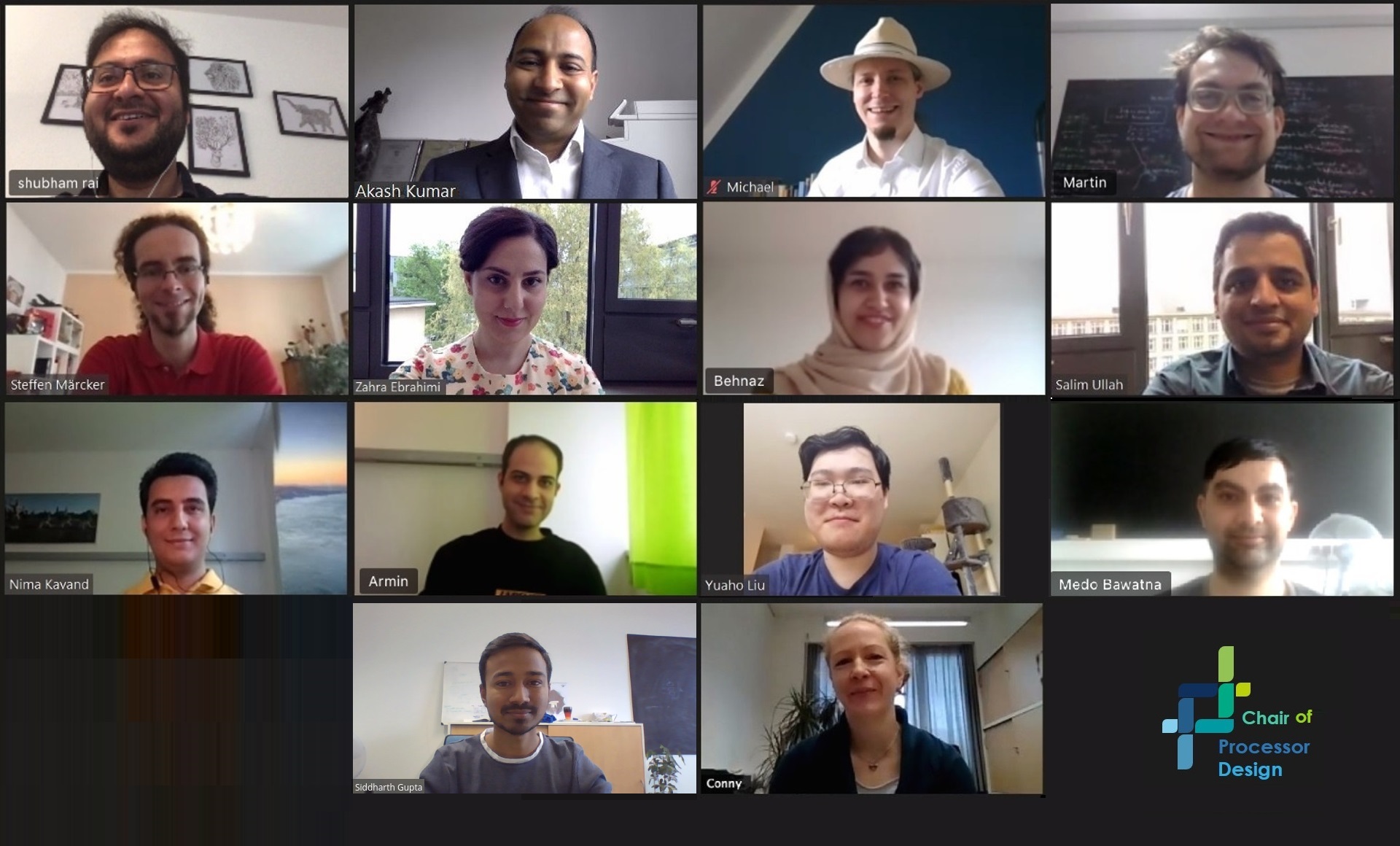 Welcome to the Chair for Processor Design at the Computer Science Department of the TU Dresden. This is a professorship created in late 2015 in the context of the cluster of excellence cfaed – "Center for Advancing Electronics Dresden", headed by Prof. Akash Kumar.
Our team works on Approximate Computing, Reconfigurable Accelerators for Machine Learning Applications, Design Automation for Emerging Technologies, Reliability and Fault-Tolerance of (Multi-)Processor and Embedded Systems. Here you can find more details about our collaborative research, teaching activities and publications. Check our vacancies and do not hesitate to contact us. We are always looking forward to collaborate with motivated and passionate researchers that want to join our team.
Join us virtually and get the latest updates on our YouTube channel and Twitter.
-------------------------------------------------------------------------------------------------------------------------------------------------------------------
Chair News
Dresdner Lange Nacht der Wissenschaften 2019